FROM THE DANUBE TO THE PACIFIC
REINVENTING HOME
THE ARTWORK OF DAVE FOX
Chavez Ravine, 1948
Ink and watercolor on paper
Identity-based violence and coerced migration leaves a jarring, traumatic imprint and association with home, impacting one's relationship with self, family, and identity. Those who survived the identity-based brutality of the Holocaust were forced to reinvent, reestablish, and reclaim "home."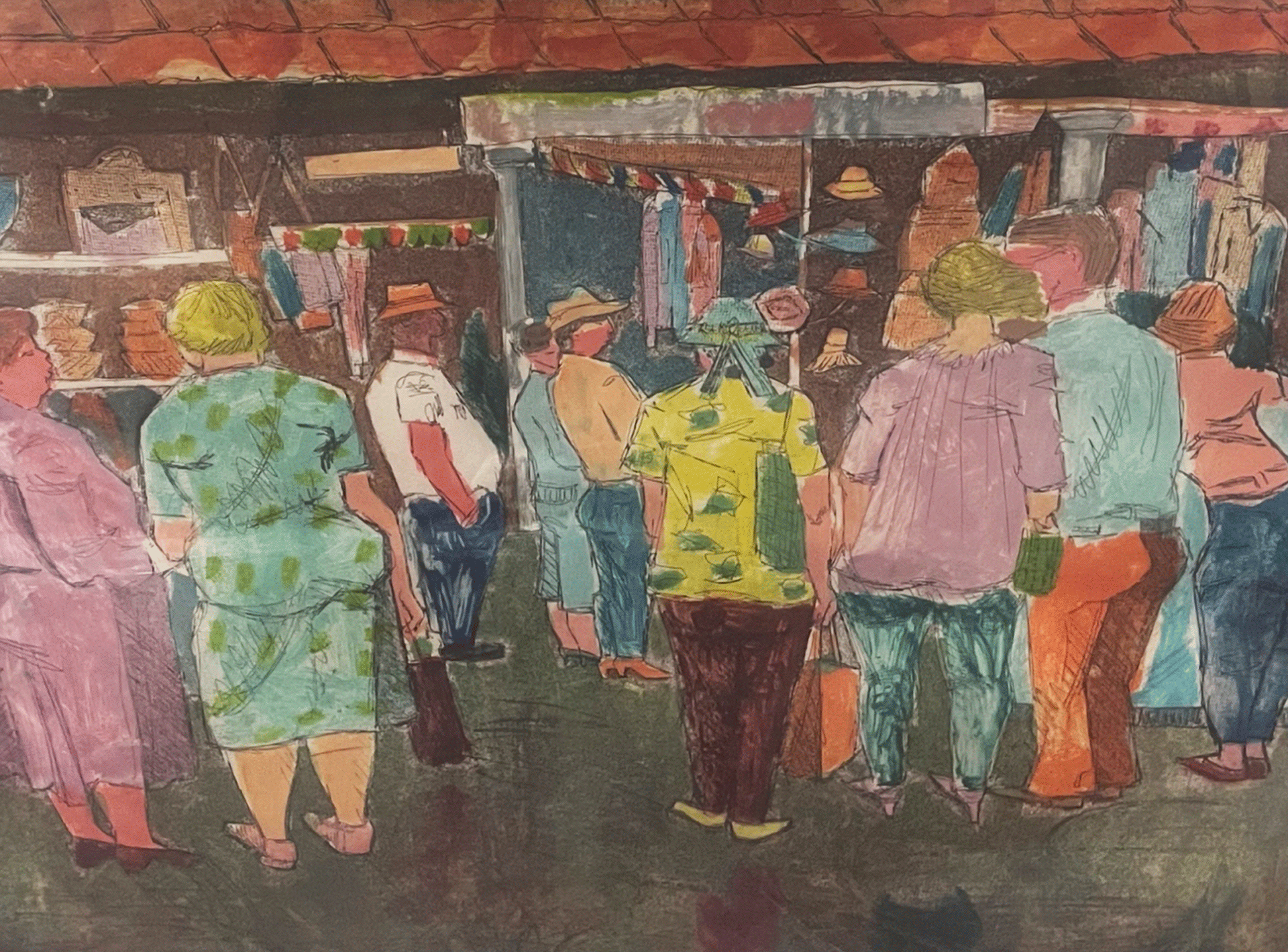 Dave Fox's Passport issued subsequent to the annexation. A red J marked the first page.
Courtesy of the Leo Baeck Institute, New York
​
Souvenir Shop, 1986
Etching
​
Dave in his home studio
Los Angeles, 1960's
​
Born in 1920 in Vienna, Dave Fox's idyllic home was transformed into a dangerous and unwelcoming place for Austrian Jews with the rise of Nazism. Spurred by the anti-Jewish violence and laws that followed, Dave and his family sought escape to the U.S. by whichever route they could. After finding refuge in Los Angeles, he made a life with his wife Senta and raised a family. But Dave continued to return to memories from his childhood, seeking out connection and familiarity to his homeland in the surrounding Southern California landscape and capturing scenes that mirrored his homeland: the hillsides outside LA, the coffee houses and bakeries at the Farmers' Market, and the fish monger at the docks. Always with a sketchbook in hand, Dave's art reflected his restlessness in completely embracing his new life, his reinvented home. Through Dave's artwork, this exhibition explores this idea of home – what is home, what does it means to have one's home taken away, and how do we rebuild or reinvent home somewhere new?